BOX
More to it than meets the eye
Just right for "just-my-box.de"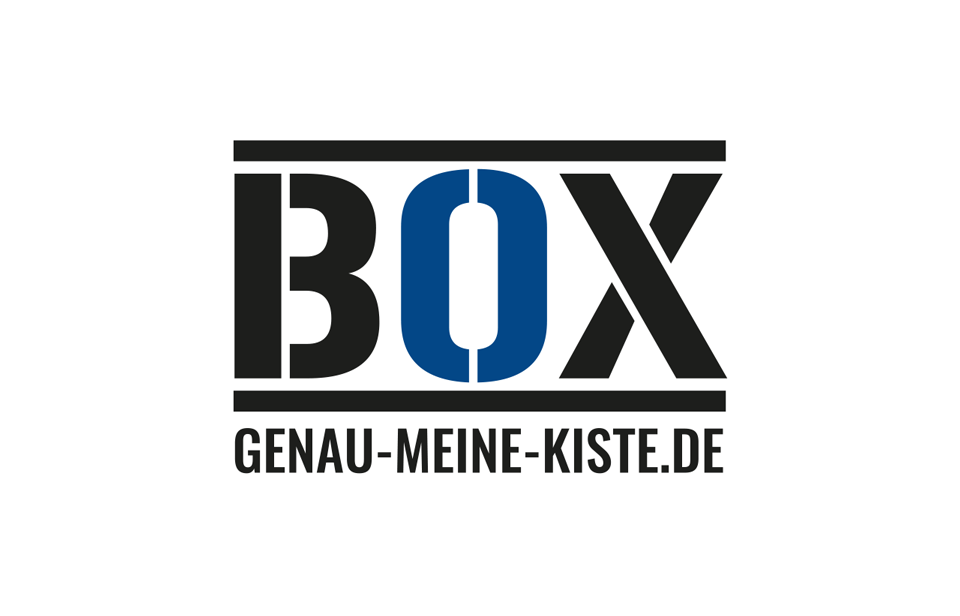 Standard transport boxes contain one thing above all else: air. And in warehouses, it occupies extensive storage space. The product we were given the job of promoting solves both problems in one go. Incidentally, we also had to find a name for the product.
The product was new to the logistics industry, so allaying fears of the unknown was the main remit. And a name had to found for the product. And on a budget that was within the means of a start-up. Our job was to tailor a campaign with surgical precision to suit the various target audiences.
We called the product the BOX, the website "just-my-box.de" and the benefits reached the target audiences via 30 different domain names that always consisted of the message and a link to the specific landing page. We called it domain name marketing.
Six months on, the idea has gained such a foothold in the industry that a major German shipper of printed products decided to give the BOX a try.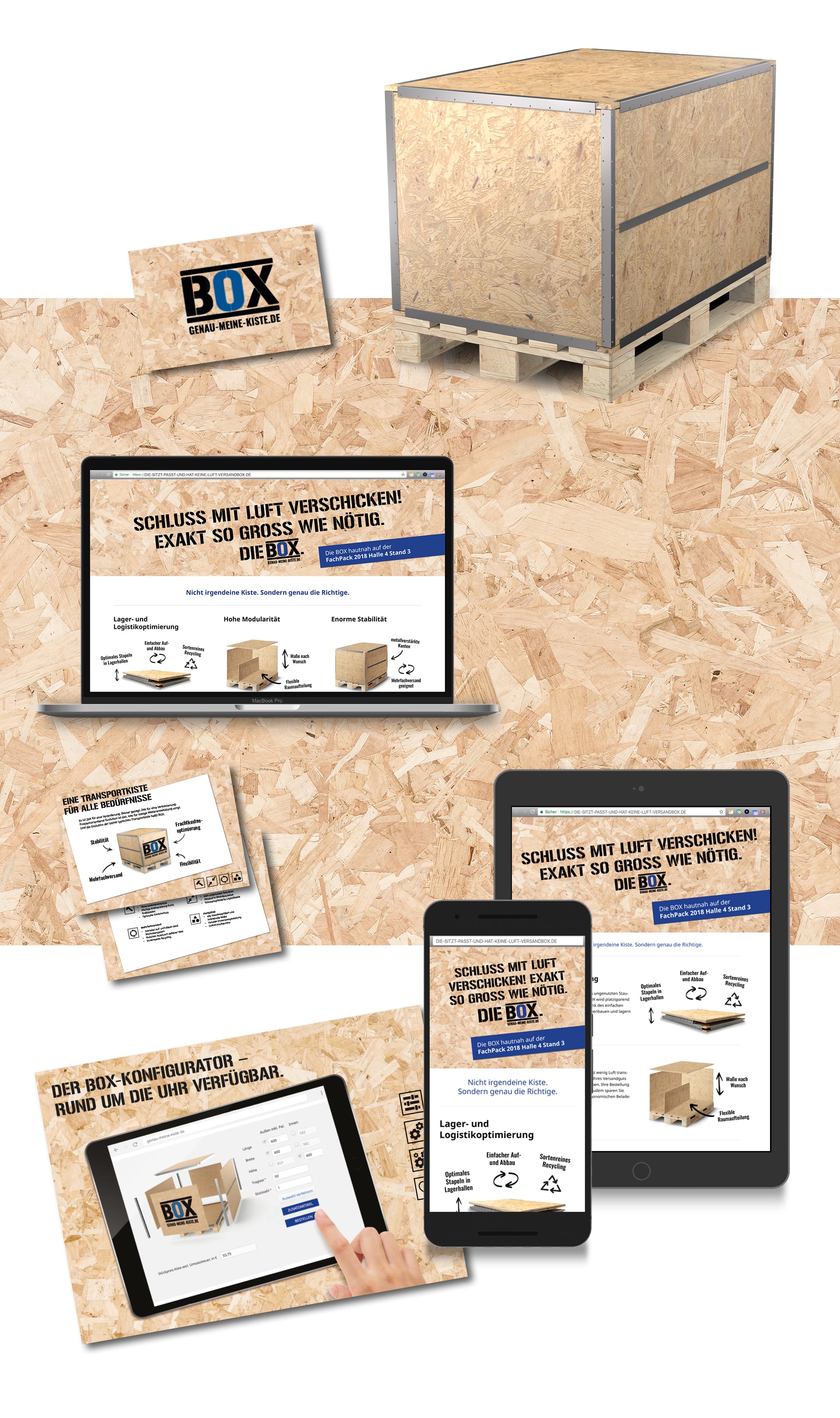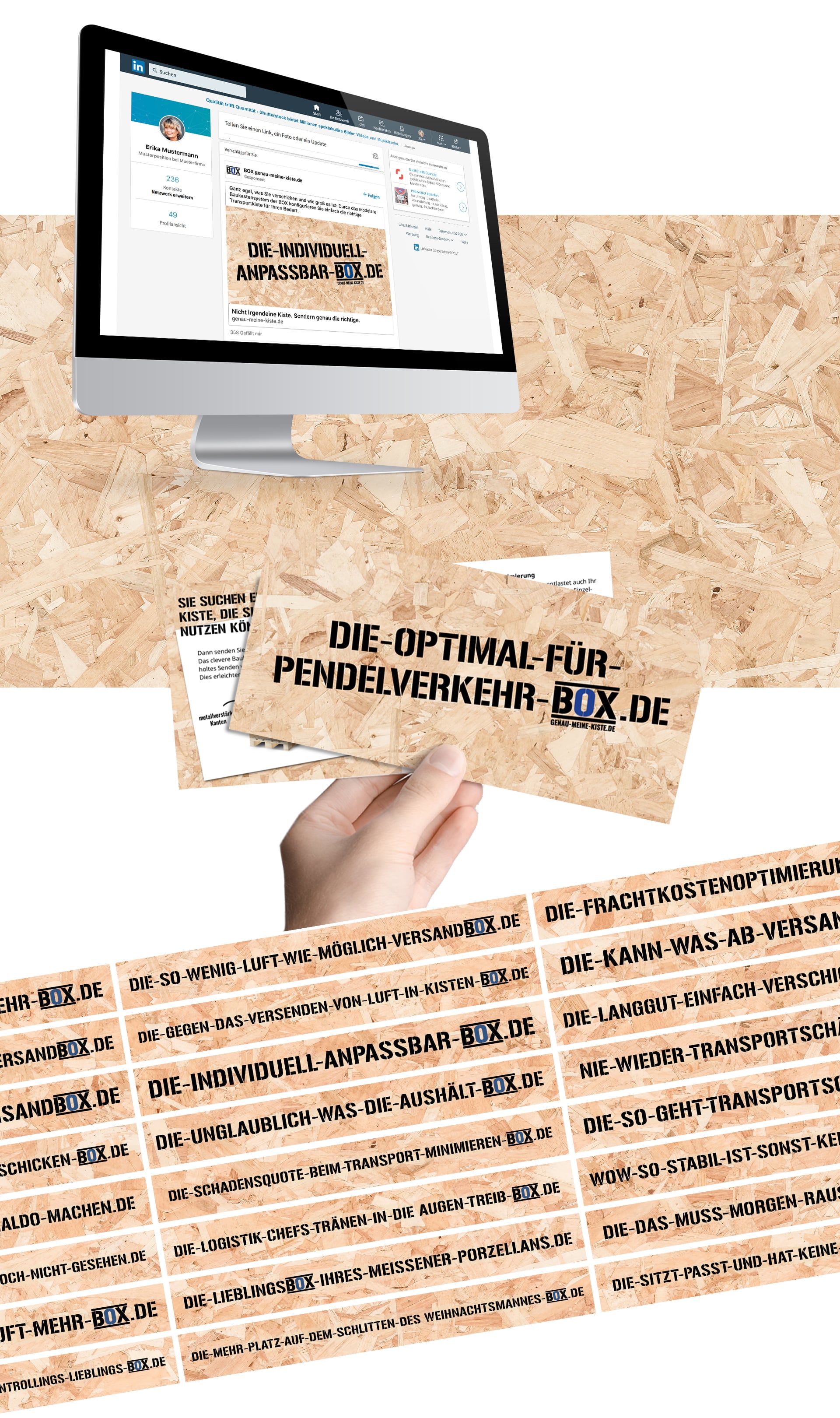 Die CREW AG is an advertising agency is a full-service agency founded in Stuttgart in 1983.
Owner-managed and a member of GWA (Association of Communication Agencies), it is one of Germany's leading communication service providers.