Recruiting campaign #MachwasmitSicherheit
Federal Association of
Aviation Security Companies
For security at Germany's airports – the search for aviation security specialists.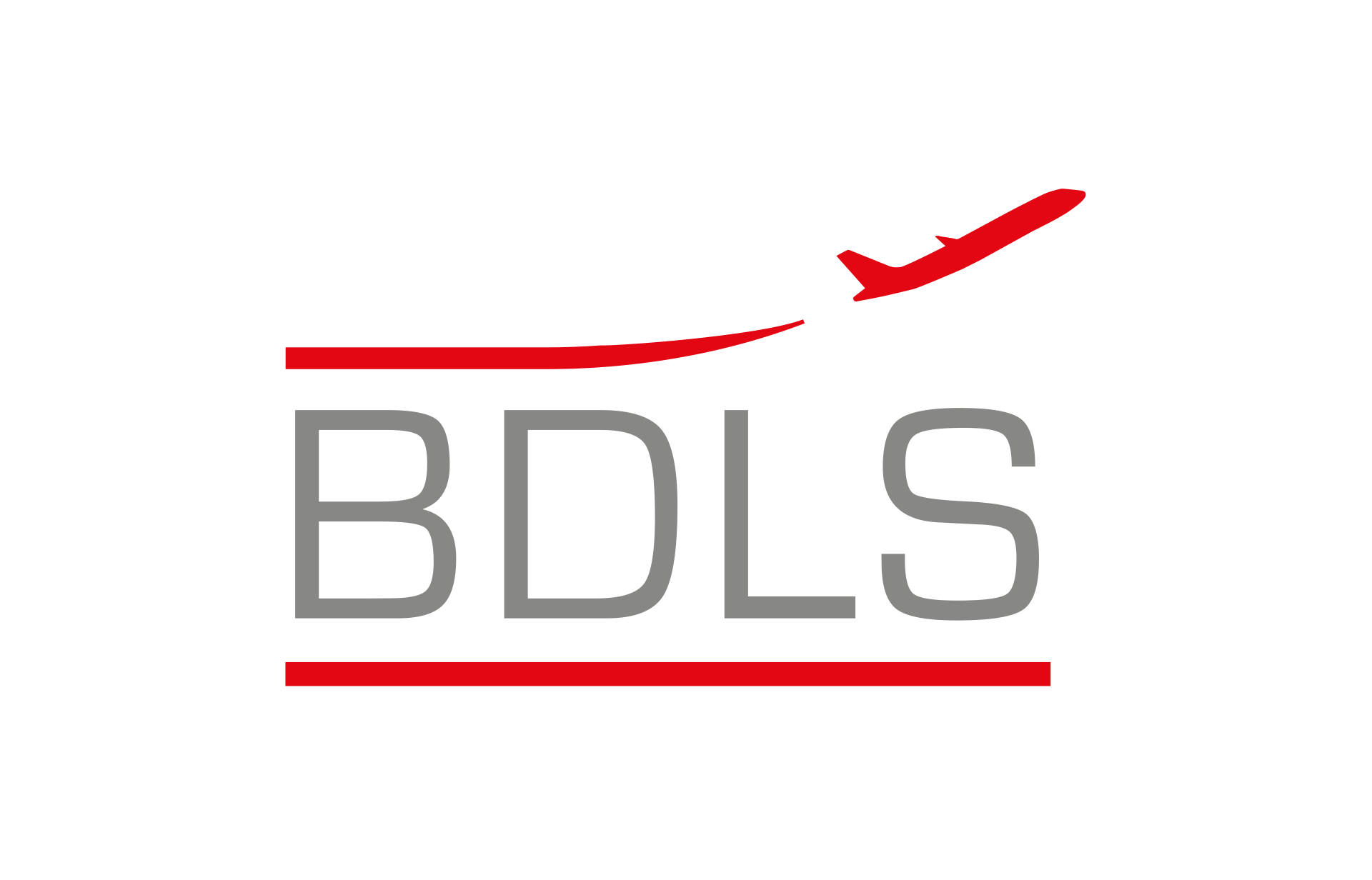 The German Aviation Security Association (BDLS) represents the interests of its members throughout Germany. It is also responsible for promoting their recruitment efforts. In this case, it is about recruiting aviation security specialists. The profession covers three key areas: Passenger and baggage screening, airport screening and airline security.
During the Corona pandemic, passenger numbers on scheduled flights fell by 95%. As a result, security companies were forced to make massive job cuts. But by the summer of 2022, air travel in Germany was really picking up again. Travelers felt the effects of this, especially in the form of long waits at airports—the shortage of security personnel was prevalent. A recruiting campaign was therefore needed quickly to raise awareness of aviation security as a career.
Job seekers often don't even consider the profession of aviation security specialist. Yet it is doubly attractive, especially for security-loving people. Our #MachwasmitSicherheit concept emphasizes the dual value of aviation security jobs: First, they provide security in the form of a job guarantee and good pay. At the same time, they offer practitioners the opportunity to contribute their responsible nature by making an important contribution to the safety of air travelers. Our strategy? We roll out our campaign, consisting of a wide range of digital communication tools, such as animated banners, giphys and social media content on promising platforms. Targeting based on pointedly defined personas ensures that potential applicants* feel attracted to the assets that are tailored to them in each case.
From there, a link leads directly to the landing page we developed specifically for this purpose, where an uncomplicated application is possible at various locations.