"DO YOUR PART!": an initiative for sanitising at work and in everyday life.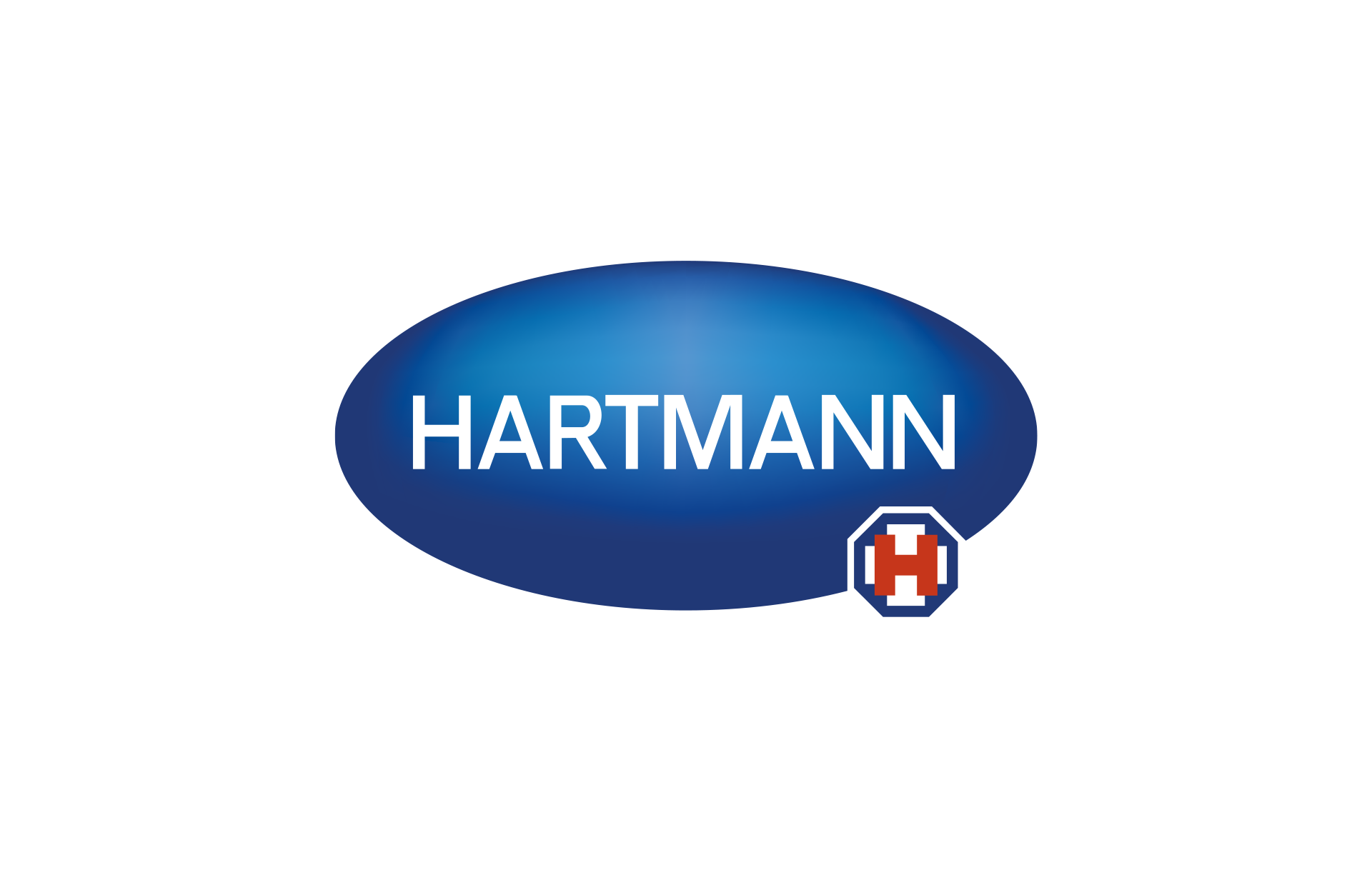 Based in Heidenheim, HARTMANN is one of Europe's leading providers of medical and care products. We created and produced the marketing activities for the annual sales promotion coinciding with the start of the flu and norovirus season for the company's Sterillium and Bacillol brands (hand and surface disinfectant).
Public awareness of the need for disinfectants is growing in society, and accordingly, the market is hotly contested. A good reason to spotlight the market leader. And to store up, extend and defend its pole position across a wide range of distribution channels, as hand sanitisers and surface disinfectants plays a role in a wide variety of industries.
Crew invented "HANDS ON" for HARTMANN. The initiative combines marketing and sales and appeals to and involves all target audiences across the sales channel, from the sales force and store staff to customers and their patients, end customers and clients.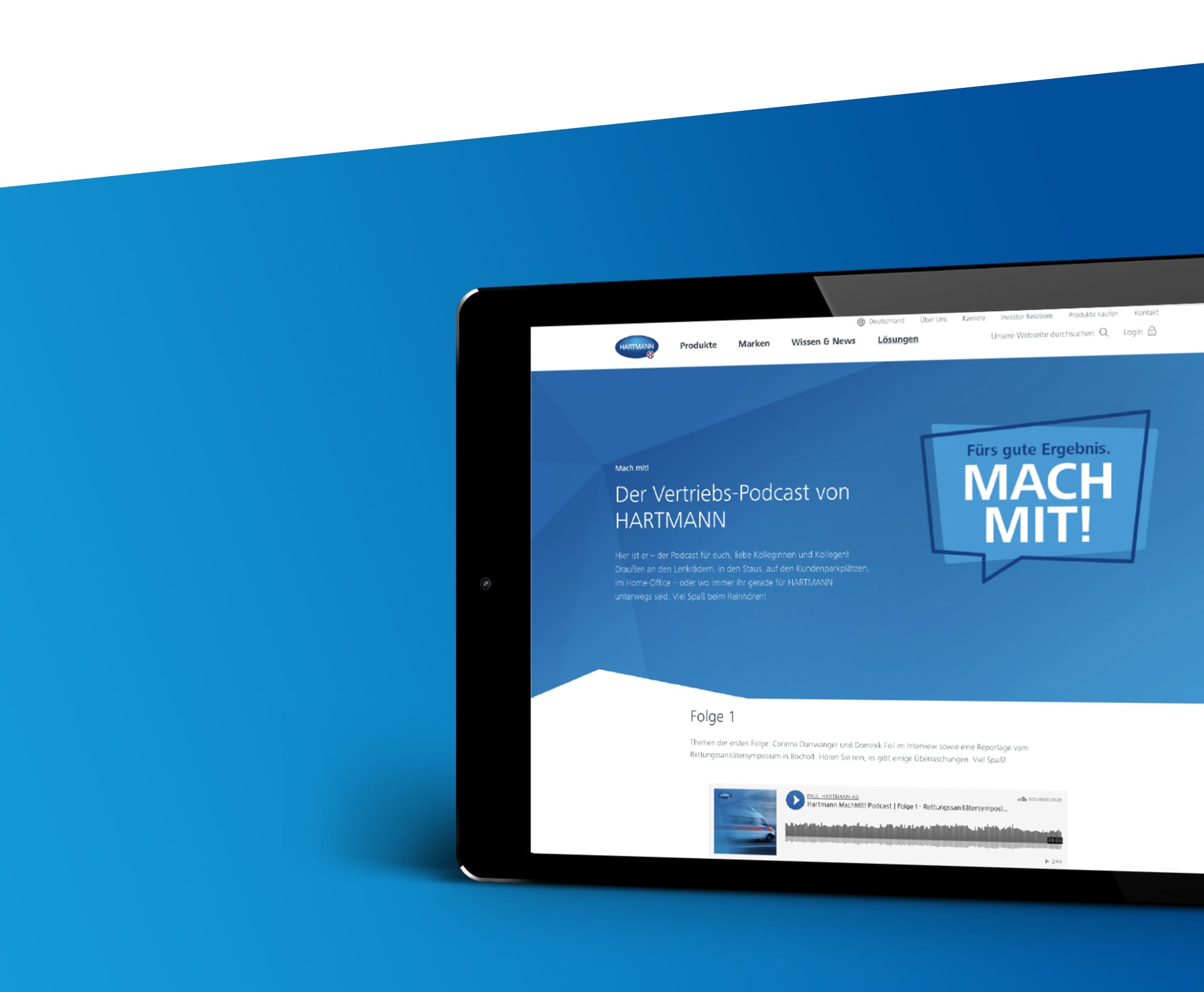 Pflichttext
Sterillium classic pure: Wirkstoffe: Propan-2-ol, Propan-1-ol, Mecetroniumetilsulfat.
Zusammensetzung: 100 g Lösung enthalten: Wirkstoffe: Propan-2-ol 45,0 g, Propan-1-ol 30,0 g, Mecetroniumetilsulfat 0,2 g. Sonstige Bestandteile: Glycerol 85%, Tetradecan-1-ol, Gereinigtes Wasser. Anwendungsgebiete: Zur hygienischen und chirurgischen Händedesinfektion. Zur Hautdesinfektion vor Injektionen und Punktionen. Gegenanzeigen: Für die Desinfektion von Schleimhäuten nicht geeignet. Nicht in unmittelbarer Nähe der Augen oder offener Wunden anwenden. Überempfindlichkeit (Allergie) gegen einen der Wirkstoffe oder der sonstigen Bestandteile. Nebenwirkungen: Gelegentlich kann eine leichte Trockenheit oder Reizung der Haut auftreten. In solchen Fällen wird empfohlen, die allgemeine Hautpflege zu intensivieren. Allergische Reaktionen sind selten. Warnhinweise: Die Händedesinfektion dient der gezielten Vermeidung einer Infektionsübertragung z. B. in der Krankenpflege. Sterillium classic pure soll nicht bei Neu- und Frühgeborenen angewendet werden. Die Anwendung bei Säuglingen und Kleinkindern soll erst nach ärztlicher Rücksprache erfolgen. Ein Kontakt der Lösung mit den Augen muss vermieden werden. Wenn die Augen mit der Lösung in Berührung gekommen sind, sind sie bei geöffnetem Lidspalt mehrere Minuten mit fließendem Wasser zu spülen. Ein Umfüllen von einem Behältnis in ein anderes soll vermieden werden um eine Kontamination der Lösung zu vermeiden. Wenn Umfüllen unvermeidbar ist, darf es nur unter aseptischen Bedingungen (z. B. Benutzung von sterilen Behältnissen unter Laminar Air Flow) erfolgen. Erst nach Auftrocknung elektrische Geräte benutzen. Nicht in Kontakt mit offenen Flammen bringen. Auch nicht in der Nähe von Zündquellen verwenden. Flammpunkt 23 °C, entzündlich. Bei bestimmungsgemäßer Verwendung des Präparates ist mit Brand- und Explosionsgefahren nicht zu rechnen. Nach Verschütten des Desinfektionsmittels sind folgende Maßnahmen zu treffen: sofortiges Aufnehmen der Flüssigkeit, Verdünnen mit viel Wasser, Lüften des Raumes sowie das Beseitigen von Zündquellen. Nicht rauchen. Im Brandfall mit Wasser, Löschpulver, Schaum oder CO2 löschen.
Zu Risiken und Nebenwirkungen lesen Sie die Packungsbeilage und fragen Sie IhrenArzt oder Apotheker. Stand: 19.09.2014.

Die CREW AG is an advertising agency is a full-service agency founded in Stuttgart in 1983.
Owner-managed and a member of GWA (Association of Communication Agencies), it is one of Germany's leading communication service providers.