schlafgut®
Adam Matheis GmbH & Co.KG
Do you know anyone who doesn't own a fitted sheet?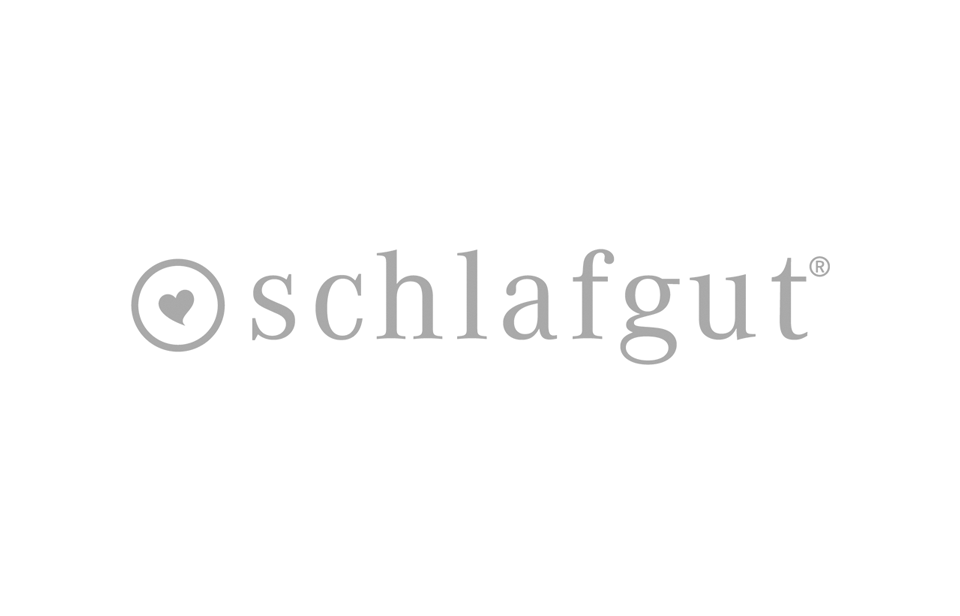 schlafgut wants to make its fitted sheets a hit – as coveted as a cool fashion item. As socks are Falke, schlafgut wants to be fitted sheets. The fame of its fitted sheets should last a 100 years.
schlafgut stands for high-quality fitted sheets – but only for specialist retailers. Consumers have never heard of schlafgut. Many are therefore not willing to pay for a schlafgut fitted sheet. The aim was to make fitted sheets an object of desire. Without a product launch and with a slim budget.
Fitted sheets is our only topic of conversation. We talk to everyone and anyone. Market research helped us to analyse consumers and define their needs. We used them to develop six different target-audience relevant campaign bumper ads. We posted the bumper ads as part of a sophisticated Google Ads campaign. The campaign was adjusted monthly based on media reporting. Focus on essentials with a moderate budget. Digital campaigning at its best.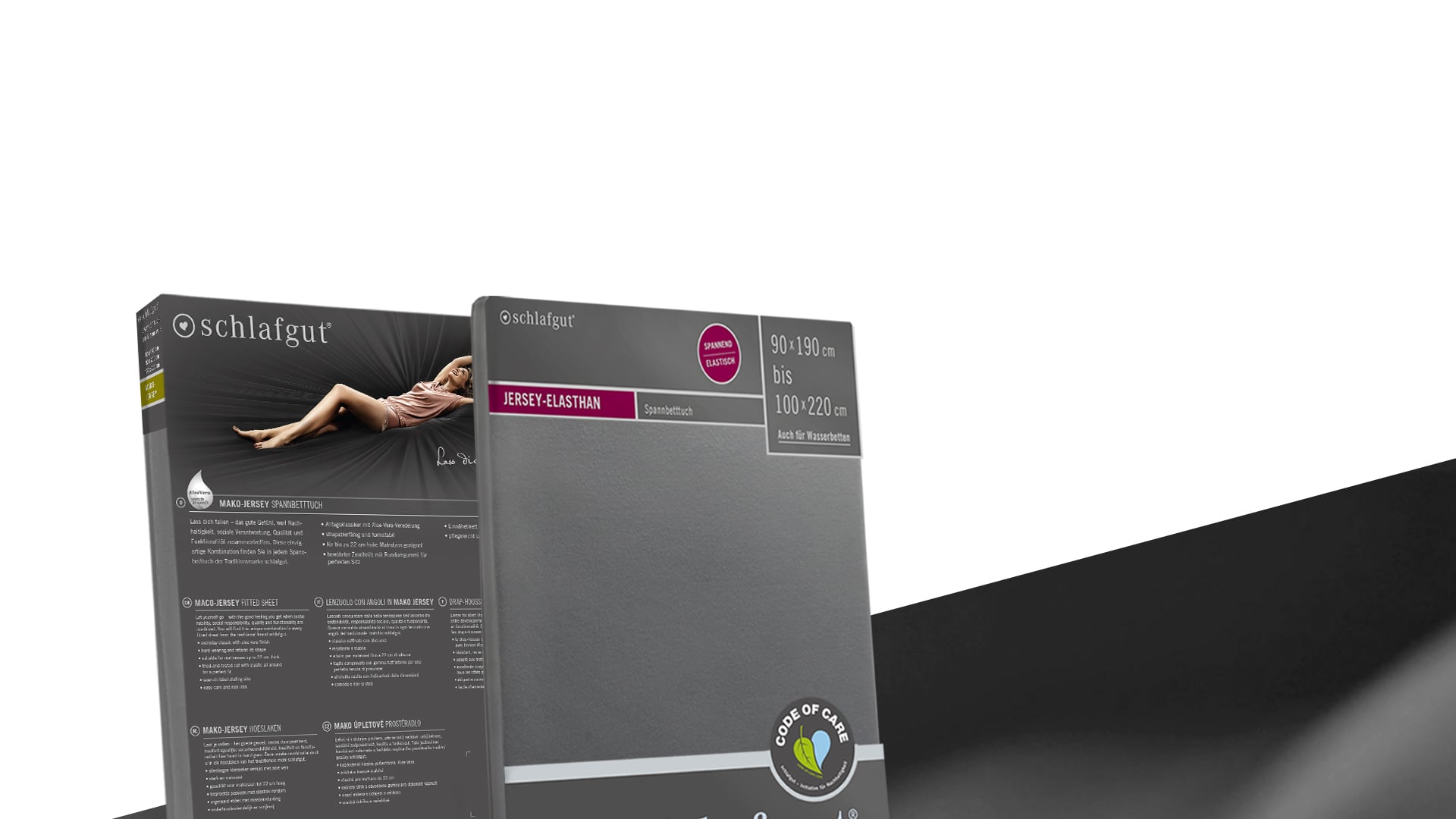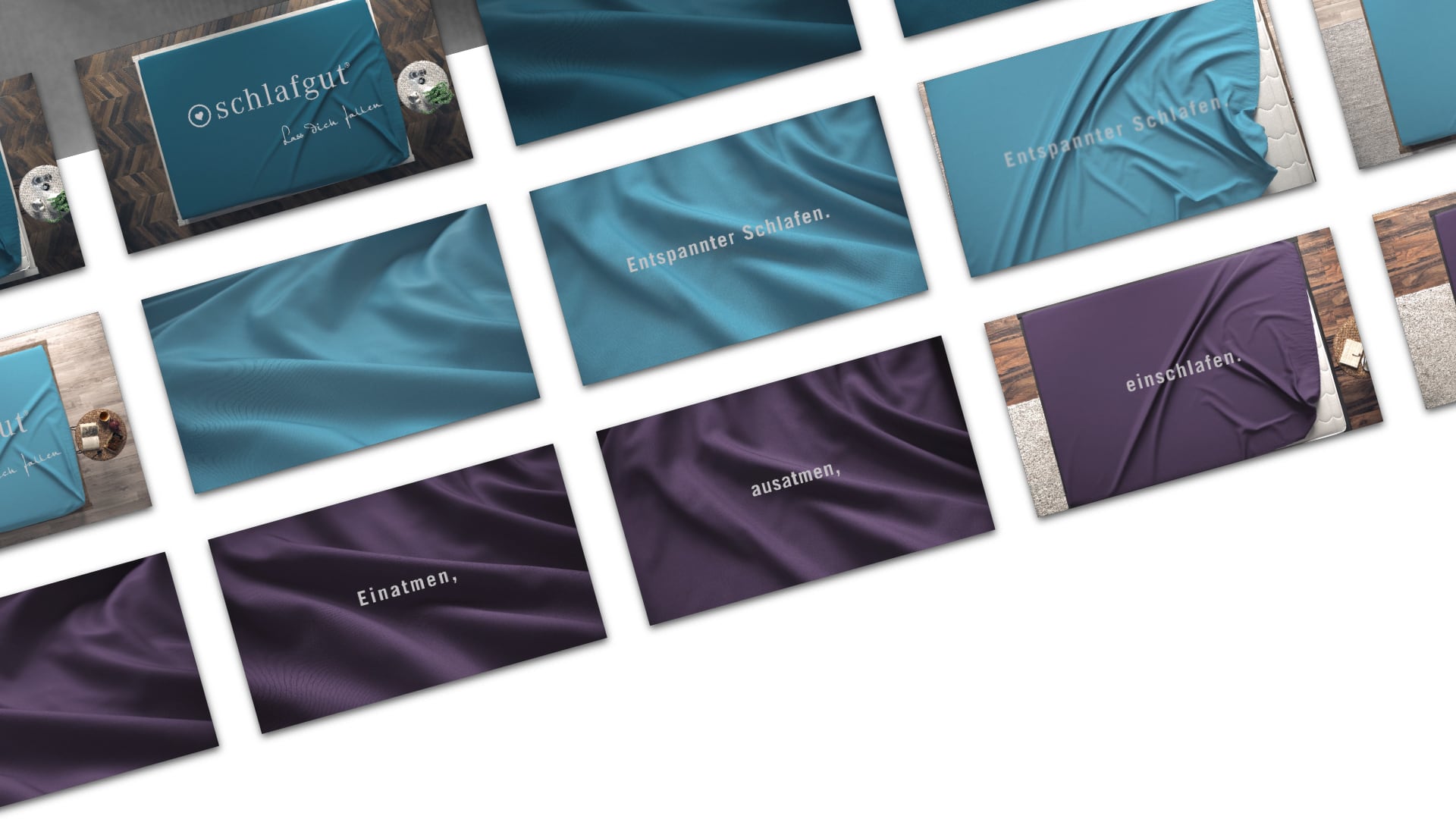 Die CREW AG is an advertising agency is a full-service agency founded in Stuttgart in 1983.
Owner-managed and a member of GWA (Association of Communication Agencies), it is one of Germany's leading communication service providers.